Ras El Hanout Moroccan Blend
Sale price

$10.99

Regular price

Unit price

per
Share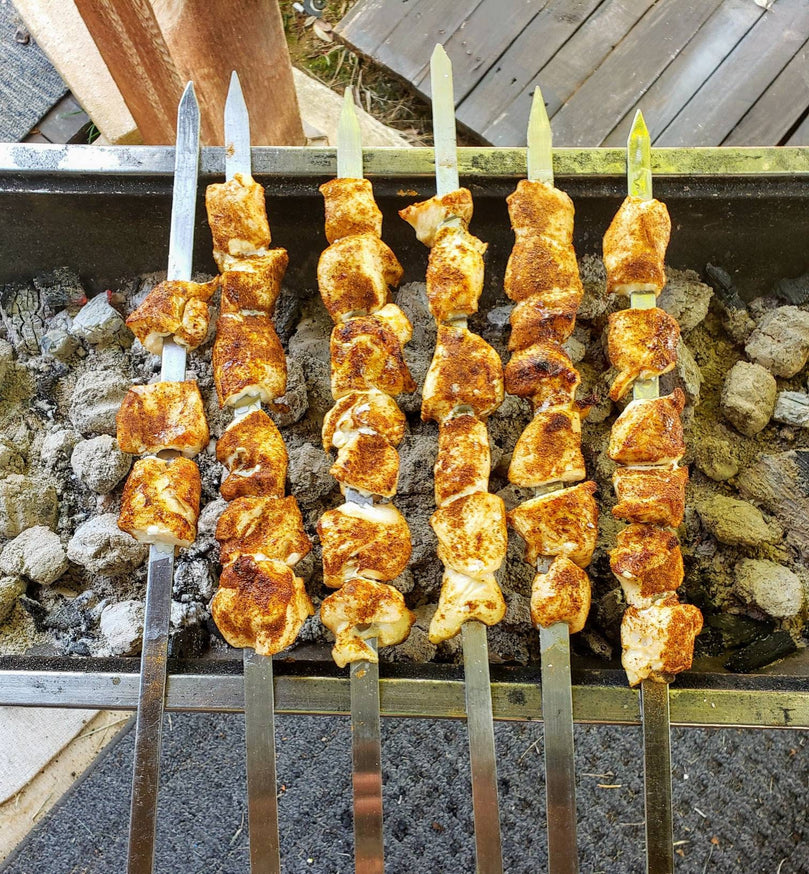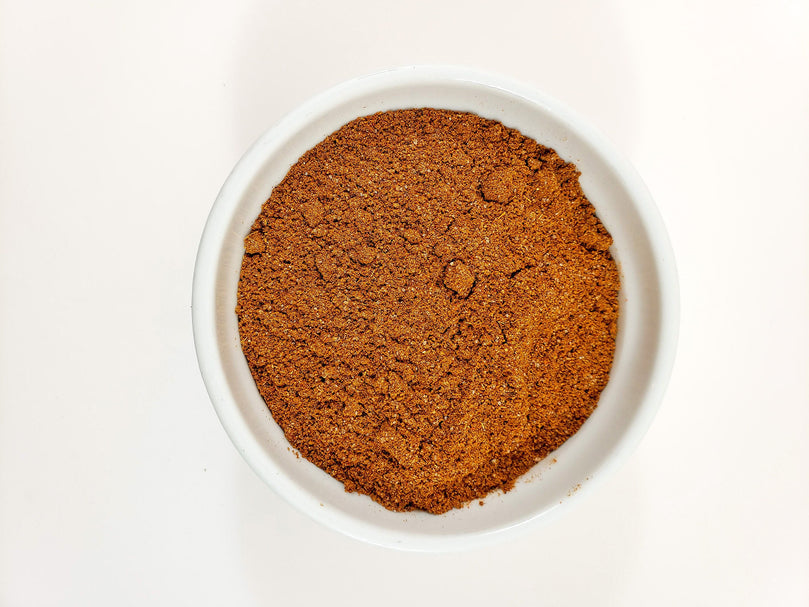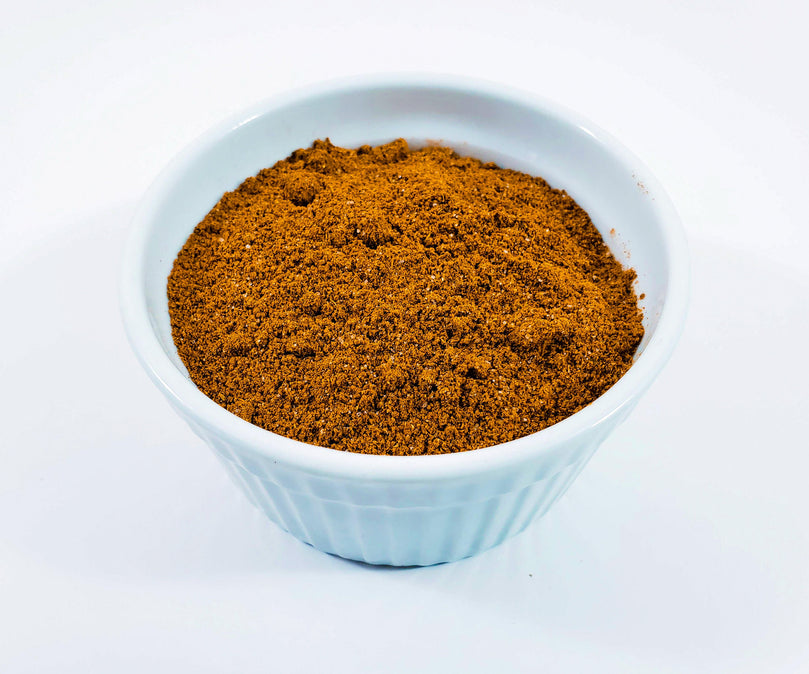 4 fl oz jar Ras El Hanout Moroccan Spice Blend Rub - Made to Order
Our authentic Moroccan Spice Blend offers a unique smokiness with smoked cinnamon and smoked salt, as well as other distinct Moroccan spices
including: allspice, cloves, cardamom, nutmeg, cinnamon, turmeric, coriander and more.
Your spice rub will arrive in a sealed spice jar to maintain freshness.
No Preservatives. No additives. No artificial flavorings
Gluten Free | MSG Free | Dairy Free | Nut Free
Great for chicken, lamb, steak, kabobs, ... Ras El Hanout is used in many savory dishes, rubbed on meats or fish, or stirred into couscous, pasta or rice.
Our Ras El Hanout Moroccan Spice Blend is a popular blend of spices commonly found in Morocco and North African cooking.
The name "Ras El Hanout" translates to "head of the shop" in Arabic, referring to a mixture of the best most expensive spices the shop has to offer.
MADE TO ORDER
Please allow 1-3 days for fresh orders to be smoked, packaged, and processed for shipping. We currently ship within the US via USPS First Class and Priority shipping services. If you are outside of the US and would like to place an order, please contact us and we will do our best to accommodate your request.
CUSTOM ORDERS:
If you would like a custom smoked order, or are looking for a different size or quantity, please feel free to shoot me a message with details of your request and we'll do our very best to accommodate you.
We offer free shipping on orders over $35, so stock up!
Stay tuned for more smoked spices, seasonings, sugars, rubs, and chili powders from Down South Smoke, coming soon!
Y'all Enjoy!
Down South Smoke Co.
Arlington, Texas